All our beginners courses in the Peak District this year have now taken place, but they will start again in May 2020. Until then, we are running this course every month from at Tansley, near Matlock. See here for further details.
Each of these courses is limited to just 6 places, which cost £90.00 per person. Please contact us to request a booking form for any of the above dates.
If you want to learn how to get beyond the "point and shoot" phase with your digital camera, but are confused by its complexity, join us on one of these digital photography courses for beginners in the Derbyshire Peak District. No matter what type of digital camera you use – compact, bridge, mirrorless or digital slr – on these one day workshops you will learn solid, practical photographic techniques that will be relevant not only to your current camera, but also any other type of camera you may own in the future.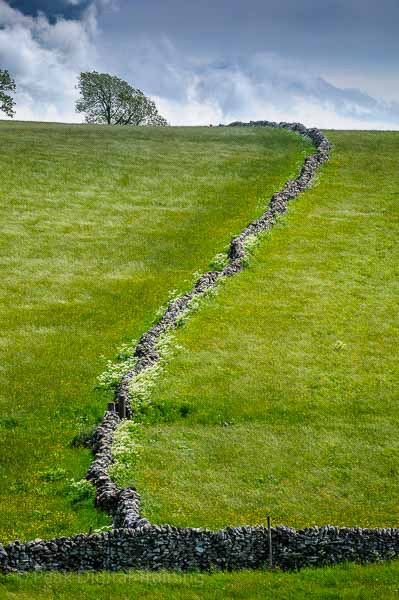 You will learn how to take control of your camera's basic settings for exposure using shutter speeds, lens apertures and ISO, and adjust colour and focus to ensure you get more consistent and predictable results more of the time. You will also be given a printed sheet for your particular make and model of camera, telling you in plain English exactly how to adjust the most important settings that we will be learning to use on the day. You can see further details of exactly what we cover on our photography courses for beginners here.
The courses are being held at a private Field Centre in a beautiful rural location in the Peak District, not far from Bakewell. It has an amazing range of subjects for landscape photography (including big wide horizons, barns and drystone walls), still life subjects, rare wild flowers and photogenic ruined industrial buildings. There is little walking involved on these courses, as everything we need is right outside the door of the field centre. Most of the site is also relatively flat, so these courses are also suitable for people who have some mobility problems (please contact us before booking to check suitability if that applies to you). See below for further details.
The private Field Centre we use for these courses is in a fantastic rural location in the Derbyshire Peak District, only a few miles from Bakewell. It is in a 170 year old stone cottage, well away from roads and with its own car parking. It is part of a site which is a Scheduled Monument for its archaeology, and also has protected status for its conservation value. It has toilets and drinks making facilities, and we will also have a computer available so that we can review the photos you take straight away.
For lunch, we will go to the local pub – which is only 15 minutes' walk away across the meadows – or you can bring a packed lunch if you prefer. Places cost £90.00 each (not including lunch), and each course will be limited to a maximum of 6 persons. Please contact us to request a booking form, or if you need any further information.
We also run landscape photography courses in the Peak District for more experienced photographers. Click here for details of all our other photography courses in the Peak District and Sheffield area.