One to One Training in Using Adobe Photoshop for Photo Editing
While Adobe Lightroom is the image editor that we recommend for most general tasks (you can see details of our Lightroom training courses here) – there are times when you need the power of Adobe Photoshop for more advanced tasks which Lightroom can't do – such as extensive retouching, precise adjustments to very specific areas, special effects etc. It is a steep learning curve which can take a considerable amount of time if you have no-one to help you. That is why Peak Digital Training offers targeted one to one Photoshop training in Derbyshire and the Sheffield area that will help build your confidence with these applications really quickly.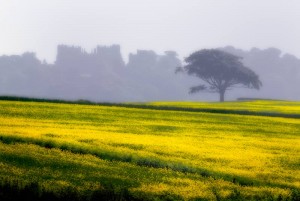 Our 1 to 1 training can be carried out at a time and place that suits you best (anywhere within a 15 mile radius of Chesterfield in Derbyshire – or further away subject to travel charges). Photoshop is also very well suited to training via video link.
We can provide an Apple Mac computer, preloaded with Photoshop, for you to work on if necessary. (If you are a PC user, don't worry, as the differences between Mac and PC versions are very minor). Alternatively, if you have a computer with Photoshop already installed on it, you are advised to work on your own machine.
using Adobe Bridge to download, organize and sort your images
setting up the Photoshop workspace
preferences and colour management settings
how to make your images "pop" using Adobe Camera RAW
"non-destructive" editing using adjustment layers, masks and smart objects
making corrections to density, contrast and colour balance to the whole, or selected parts of an image
colour correcting an image to remove colour casts
how to retouch images and remove imperfections
converting to black and white, and toning images
correctly cropping, straightening and resizing images for their intended purpose
using filters for sharpening, blurring and special effects
combining multiple images into panoramas
adding text and layer styles
choosing the most appropriate file formats for saving your images
outputting for print or web use
See here for further details of our one to one training. For further details of our other one day group photography courses, please see our course dates page, or click here if you would like to be added to our email list and kept informed of new courses as soon as they are announced.