Saturday May 26th in the Derbyshire Peak District.
Please note: the date for this course has now passed, but you can see the dates for our upcoming photography courses here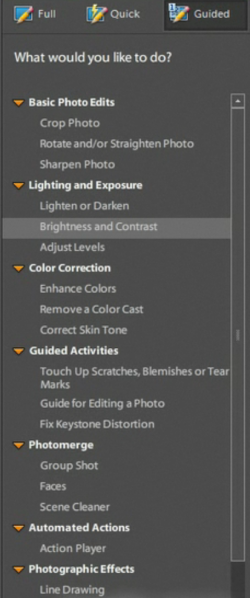 Peak Digital training is pleased to announce our first one day course devoted to using the popular Adobe Photoshop Elements software. Elements is a very powerful tool for editing your images, having about 70-80% of the functionality of its big brother Adobe Photoshop – and all for about one tenth of the price! However, despite Adobe's attempts to make it more accessible, the Elements interface can still appear daunting to new users.
On this one day course, you will be shown how to find your way around the interface, and introduced to the most important features of the software in a practical way. You will learn how to:
download pictures from your camera safely
organize them on your computer
use some of the automatic adjustments to improve your pictures easily
use the manual adjustments for more creative control
improve the colours in your images
make changes to just part of an image, without affecting other areas
convert colour images into black and white
crop, straighten and resize images
add borders and text to your images
save your changes in the most suitable file formats, so you can easily change them at any time without having to start again from scratch (non-destructive edits)
You will be able to do this with a small group of less than 6 people, through a range of practical exercises that you can carry out at your own pace.
We will provide two Apple Macs loaded with the latest version of Photoshop Elements 10 for you to work with, or you are welcome to bring your own laptop. The course will be held at a lovely quiet location in the Peak District, not far from Bakewell (see here for more details of this wonderful location). Because of the fantastic range of subjects right outside the cottage door, you will also be able to go out to take photos with your camera, then come straight inside to work with them on the computer if you wish.
The course will run from 10.00am to 5.00pm, with a break for lunch.
The cost is £95.00 per person.
Please contact us if you would like a booking form, or any further information.